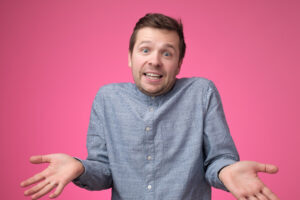 Until you do something to fix the problem, poor teeth spacing can be a continued source of embarrassment for you. The presence of gaps or overlaps between your teeth can be difficult to hide, and the generally poor alignment of your smile can make it appear awkward. The good news is that a conservative, patient-friendly approach to orthodontic work is available. There are appliances capable of moving your teeth into position without drawing unwanted attention. At our Prairie Village, KS dentist's office, we can recommend the use of Orthodontic Clear Aligners to patients. With these appliances, the work of fixing gaps, overlaps, and other spacing issues is made discreet, so it is easier to commit to care!
Are You Unhappy With Your Smile Because Of Poor Teeth Spacing?
There are different cosmetic flaws that people often want to address. While it may be unsurprising to hear that cosmetic dentistry is able to address problems with damaged or discolored teeth, you may assume that poor spacing is something that your orthodontist will have to address. Because Dr. Browne can provide the option of Orthodontic Clear Aligners for patients embarrassed by poor teeth spacing, malocclusion is something that we can address. We can do so with a procedure that has less effect on your daily life, which means it will be easier for you to enjoy!
Planning Your Procedure With Orthodontic Clear Aligners
To provide the right experience with orthodontic treatment, we will carefully evaluate your teeth to determine what shape and size your aligners should be. From there, we can provide a set of aligners to move your teeth into their appropriate positions. What you should know is these clear aligners are easy to remove as well as difficult for others to see, which means they offer more than just discretion. They also make it easier to continue with your typical diet and oral hygiene routine! As you learn more about clear aligner treatment, you can find that this work will help you improve your bite health and function as well as your appearance.
Life After Your Procedure Is Complete
After your orthodontic treatment has concluded, you can feel more comfortable with your smile, as you no longer have to worry about gaps or overlaps that look unsightly. Your benefits extend beyond just a positive change in the way you look. Your appliances are able to fix spacing problems that negatively impact your dental function, which means they can lead to a reduction in jaw pain. You can also find that you have an easier time cleaning your teeth when they no longer overlap.
Talk To Your Prairie Village, KS Dentist About Orthodontic Clear Aligners
Through the start of treatment with Orthodontic Clear Aligners, you can begin a discreet and patient-friendly process of fixing poor smile spacing. If you would like to find out more, please reach out to our Prairie Village, KS dentist's office at 913-901-8585.