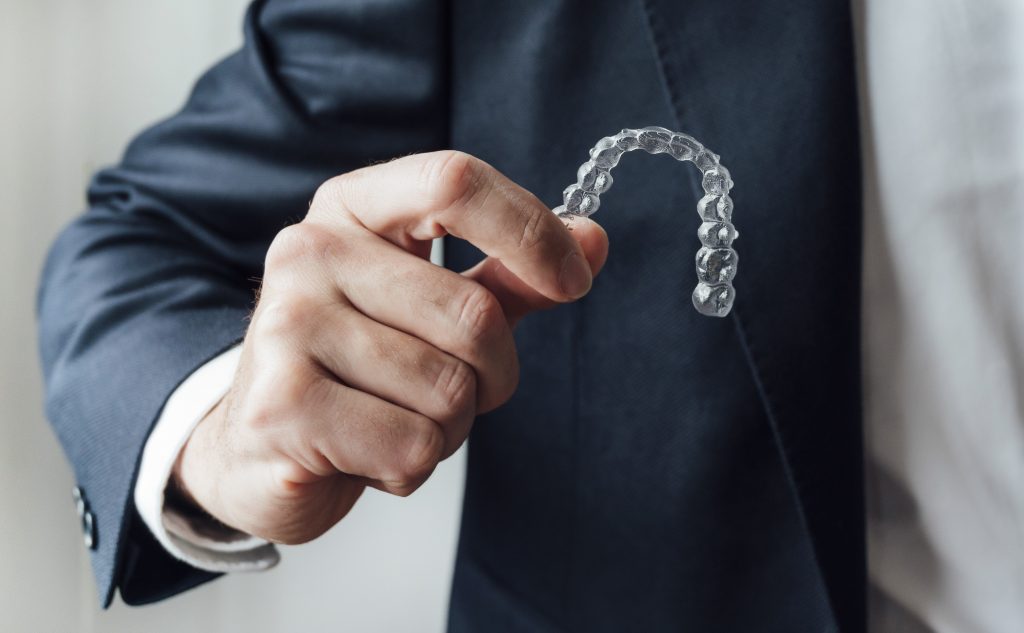 Why should you look into treatment with Orthodontic Clear Aligners? If you are interested in making corrections to your poor teeth spacing, these aligners give you the option of addressing issues with poor spacing, including problems with gaps and overlaps, without wearing conspicuous metal braces. By finishing an adjustment, you can improve your smile, and you can take on problems with your bite function and oral health. In other words, as you learn more about treatment, you can find that there are many reasons to proceed with care. Our Prairie Village, KS dentist's office is happy to meet with you and discuss the reasons why you should consider scheduling this work to straighten your smile!
Can You Benefit From Using Aligners Instead Of Metal Braces?
Both traditional metal braces and Orthodontic Clear Aligners can help you improve your appearance by fixing flaws with teeth spacing. By choosing clear aligners for your care, you can make the process easier to adjust to, as this approach is more discreet and easier to fit into your daily life. People who have more concerns about what braces will do to impact their professional and social lives can certainly welcome the option to have discreet treatment. You can also find that you are more comfortable proceeding with care that relies on removable appliances that will not interfere with eating or cleaning your teeth.
What Will Daily Life With Your Aligners Be Like?
When you begin treatment with your removable aligners, you can be relieved to find that little about your daily life has to change. You will not have to worry about your appliances changing your diet or smile care routine, because they are easy to remove. You can have little problem wearing your Orthodontic Clear Aligners throughout each day, as they will be difficult for others to notice. The ease with which you can incorporate these into your day to day life can make committing to treatment easier!
What Improvements Can Orthodontic Clear Aligners Provide?
Orthodontic Clear Aligners can benefit you by helping you achieve your goal of showing off a more attractive smile. They can also help by fixing problems with alignment that interfere with your bite function. Better bite alignment will help you reduce stress on your jaw over time, something that you can count on to improve your quality of life and reduce your risk for TMJ disorder.
Talk To Your Prairie Village, KS Dentist About Orthodontic Clear Aligners
Through corrective work with Orthodontic Clear Aligners, you can make changes that benefit your appearance and overall quality of life. These appliances make it easier to commit to care, as they are less intrusive and can be worn without drawing unwanted attention! If you would like to learn more about this treatment, please call our Prairie Village, KS dental office at 913-901-8585.