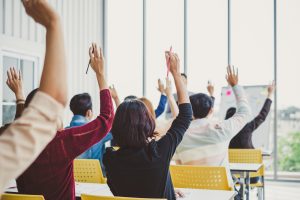 When you start to look at all of your options for orthodontic treatment, you can quickly realize that there are exciting alternatives to traditional work with metal braces. One option is to use SureSmile Clear Aligners, a system of clear aligners that makes corrective work discreet as well as surprisingly short! Our Prairie Village, KS dentist's office can determine if you are a good candidate, then help you understand what to expect as you begin your adjustment. To make sure your corrective work is right for you as an individual, we take detailed digital images so that we can determine how your corrective work should proceed, and to provide aligners that are the right shape and size to help you.
What Makes SureSmile Treatment Different Than Other Approaches To Orthodontic Work?
There are several treatment options available to those who want to correct problems caused by malocclusion. Among your options are treatment with traditional metal braces and sequences of clear aligners that gradually move teeth into new positions. SureSmile aligners have many features in common with other clear appliances. They are removable, they rely on progressive changes, and they are difficult to see. However, SureSmile appliances focus on moving your front teeth, something that produces visible changes in less time as well as shorter overall treatments!
Am I A Good Candidate For SureSmile Treatment?
Many people who look into SureSmile treatment will discover that they are good candidates for this service. Individuals who need more significant work done to straighten teeth may need to look at other options for care, but for many, this can be an effective way forward. We can use digital imaging technology to both confirm that you are a good candidate for treatment and move forward with designing your personalized aligners.
Can These Aligners Really Shorten My Treatment Time?
When you ask questions about SureSmile, you can be especially interested in determining whether this can truly give you the smile improvements that you want, and if they can really deliver them in a shorter time. Because these appliances concentrate on moving front teeth, they can provide cosmetic improvements sooner in your adjustment. This focus can also lead to faster results overall, which is how we are able to reduce your overall time with aligners by a significant amount!
Talk To Your Prairie Village, KS Dentist's Office About SureSmile Treatment
Through SureSmile treatment, we can help you take on significant concerns that you have with the way you look. These appliances make orthodontic treatment discreet and shorter than you may think possible, which can certainly be exciting to hear. If you would like to find out more, or if you would like to discuss any other procedure, please call our Prairie Village, KS dental office at 913-901-8585.