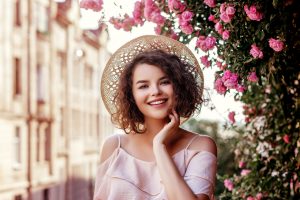 The summertime can be a great time to enjoy more activities with your family, an opportunity to take a vacation, and a chance to simply enjoy some lovely weather. Is it also a good time to start orthodontic treatment? At our Prairie Village, KS dentist's office, we offer treatment with SureSmile Clear Aligners, a type of orthodontic appliance that offers discreet and convenient care. You can find it easy to fit your aligners into your daily life during the summer, and at any other time of year. You can also look forward to faster results, as SureSmile prioritizes the movement of front teeth to deliver improvements in less time.
Is This A Good Time To Start Orthodontic Treatment?
With SureSmile Clear Aligners, you can enjoy a more convenient approach to orthodontic treatment, one that can limit interference in your daily life. Removable aligners make it easier to commit to plans to straighten teeth that are not properly spaced because they will not be in your way when you eat or clean your teeth, and because they are discreet. You can start the summer showing off your confident smile, and you can grow even more comfortable with your appearance as these appliances gradually move your front teeth into more attractive positions.
Benefits Of Choosing SureSmile Aligners
SureSmile Clear Aligners provide benefits that you are less likely to see with other treatment approaches. Unlike metal braces, these appliances are easy for you to remove at your convenience, so they are not going to interfere with how you clean your teeth, and they will not limit what you are comfortable eating. You can appreciate their clear design, which allows you to wear them without attracting unwanted attention. What sets SureSmile aligners different from other treatment options is that they are made to focus on moving your front teeth into their proper spaces. That can lead to a shorter adjustment period – you may be able to finish treatment in under a year!
What To Look Forward To After Your Adjustment
After you finish your corrective work, you can be happy to show off a symmetrical, confident smile, one that is free of gaps or overlaps that attract unwanted attention. Adjusting your teeth can also benefit your oral health. Straightened teeth can be easier to keep clean, and you can have less trouble biting and chewing with an even, comfortable movement.
Talk To Your Prairie Village, KS Dentist About SureSmile Aligners
Through treatment with SureSmile Clear Aligners, you can take on problems caused by malocclusion. In addition to making your care more discreet, these appliances can deliver faster results by focusing on the movement of your front teeth. To find out more, call our Prairie Village, KS office at 913-901-8585.