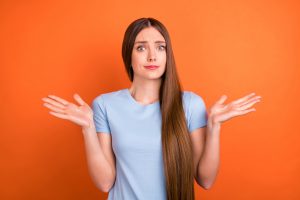 If you have issues with uneven teeth, it can seem like the obvious step is to start orthodontic treatment. Unfortunately, this is something that people often put off for an extended period of time. The reasons for these delays can differ. With that said, one common issue is that people are not aware of what alternative approaches to care are available to them. One approach to care you can qualify for is treatment with SureSmile Clear Aligners. By using SureSmile instead of other appliances, you can have an easier time beginning your corrective work, and you can complete it in less time! Our Prairie Village, KS dentist's office can help you find out if you qualify, and we can help you understand what to expect when you begin your adjustment.
How SureSmile Aligners Help Patients
SureSmile Clear Aligners are clear appliances that resolve problems with malocclusion. If you qualify for this treatment approach, you will receive a series of aligners that will help you make the right improvements. Like other removable appliances, you can take out SureSmile aligners when they are in your way. What separates them from your other treatment options is the way they focus on the movement of your front teeth. By doing this, they can take care of smile gaps and overlaps in less time. You may even be able to complete treatment in as little as a year or less!
Taking Your First Steps Toward Orthodontic Treatment
The first step we will take when we start orthodontic treatment will call for detailed measurements of your teeth and oral structures. By taking measurements and performing this evaluation, we can confirm you are a good candidate for treatment and determine what kind of corrective work is necessary. After gathering this information with digital imaging equipment, we can produce custom aligners that you will use to gradually change the positions of your teeth.
What Results Can My Treatment Really Provide?
In less time than you think possible, you can finish with your SureSmile alignment and have a straighter, more attractive smile to share with the world. The benefits to this corrective work are not just cosmetic. Many people who struggle with bite pain and stiffness are told that they have issues with their jaw movement that can be connected to their dental alignment. Treatment can also make teeth that used to overlap easier to treat, which means you can lower your risk for dental decay!
Talk To Dr. Browne About Starting SureSmile Treatment
For patients who begin SureSmile treatment, the path to a straighter, more pleasing smile can be surprisingly easy to travel, and surprisingly short! To find out more, please call our Prairie Village, KS dental office at 913-901-8585.