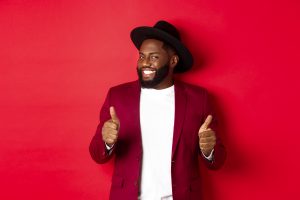 The appearance and condition of your front teeth have the most impact on the quality of your smile. If you have problems with their alignment, your smile will look less symmetrical, and conspicuous problems with gaps or overlaps can be difficult to ignore. Relatively mild issues with malocclusion can feel like a bigger concern when these issues affect your front teeth. While this can be a frustrating problem, it is something that can be treated discreetly, and in a shorter time than you might expect! Our Prairie Village, KS dentist's office provides orthodontic treatment with SureSmile Clear Aligners. What makes these aligners different is their emphasis on shifting front teeth to produce better cosmetic results in less time.
How Does The Alignment Of Your Front Teeth Affect Your Appearance?
The alignment of your front teeth will affect your smile symmetry and create problems with gaps, overlaps, or other common problems linked to malocclusion. While the degree of malocclusion may not be significant, the impact on the way you look can still be serious enough to make you unhappy with the way you look. By beginning treatment with SureSmile Clear Aligners, you can put these issues behind you and enjoy a real change in your confidence!
Discussing SureSmile Treatment With Your Dentist
During your evaluation, Dr. Browne can determine if you are a good candidate for SureSmile treatment, and discuss what your procedure will be like. SureSmile aligners, like other clear aligners, are removable and difficult to see. Because you can remove them on your own, you will not have to worry that your aligners are going to impact your ability to brush and floss, or your ability to eat without interference from your appliance. Their clear design makes them easier to commit to because you will not have to worry about your appearance changing over the course of treatment!
Look Forward To Results In A Shorter Time!
One thing you might not realize is that an orthodontic procedure can focus on moving front teeth, and that this level of focus can shorten your overall treatment time! Care is taken to design your aligners so that they move your smile into better position with less delay, and that they end with your smile appearing more symmetrical and attractive. Wearing your appliances throughout each day will help you stay on track with your correction, which can ensure you stay on track for your shortened correction time.
Talk To Your Prairie Village, KS Dentist About SureSmile Clear Aligners!
Dr. Browne is able to meet with patients and provide feedback on whether SureSmile treatment is right for them. If you qualify for this work, we can deliver your desired smile improvement in a short time by focusing on the movement of your front teeth. If you wish to find out more, call our Prairie Village, KS office at 913-901-8585.