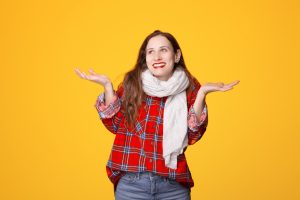 When you choose to pursue orthodontic work, you commit to a treatment that gradually moves your teeth out of their poor alignment and into better positions. This work can lead to exciting cosmetic changes, but it can also be a means of addressing certain oral health concerns. Because this procedure takes time to complete, patients can understandably wonder what their daily experience will be like. Patients at our Prairie Village, KS dentist's office can arrange an orthodontic treatment that makes their daily experiences easier than they may anticipate. Because we use SureSmile Clear Aligners for orthodontic treatment, we can provide you with a treatment experience that is discreet and easy to work around. In addition to requiring fewer intrusions on your daily life, your SureSmile treatment can also lead to results in a shorter time!
Enjoy Orthodontic Work That Feels Less Intrusive
While traditional metal braces have helped many people deal with frustrating problems, they can appear less than inviting because they are permanently set in place, and because they draw unwanted attention. By choosing a treatment that depends on a sequence of removable clear aligners, you can be less frustrated throughout your smile correction. You can wear your aligners without feeling self-conscious, as they will be hard for anyone to see while they are in place. When they are in your way, you can take them out and go ahead with eating, or with your oral hygiene routine.
Wearing SureSmile Clear Aligners To Straighten Your Teeth
Your treatment with SureSmile Clear Aligners will begin with your dentist digitally measuring your smile and bite. With our imaging technology, we can plan your corrective work and determine the right shape and size for your treatment. Once you receive your appliances, you will wear them each day, moving from one aligner to the next as your smile corrects. One thing to understand about SureSmile aligners is that they are designed to prioritize the movement of your front teeth. This leads to improvements in less time, and it can shorten the overall time needed for your adjustment!
What Orthodontic Treatment Does For A Person's Oral Health
You may not realize it, but your bite function can be negatively affected by the way your teeth are aligned. Your oral health can benefit when you wear clear aligners to fix gaps and overlaps that are present in your smile. This makes it easier to apply bite pressure evenly, and it lets you reduce your risk for TMJ disorder!
Talk To Your Prairie Village, KS Dentist About SureSmile Clear Aligners
Through treatment with SureSmile Clear Aligners, you can fix frustrating problems with poor smile alignment! This treatment approach can provide convenience, discretion, and faster results than you can enjoy from other treatment methods. To find out more about SureSmile, please call our Prairie Village, KS office at 913-901-8585.