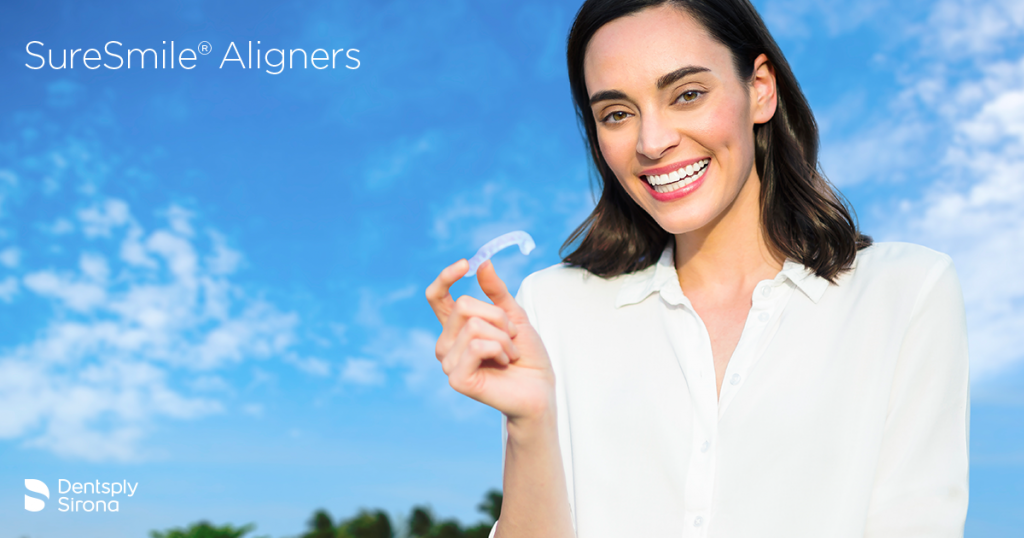 While people sometimes assume that metal braces are the only appliances effective at fixing smile gaps and overlaps, there are several orthodontic appliances you can choose to improve your smile. At our Prairie Village, KS dentist's office, patients can come to us for treatment with SureSmile Clear Aligners. What makes these appliances appealing to patients is that they offer a discreet means of fixing smile gaps as well as a way to shorten treatment time. When you understand how your SuresSmile aligners are able to focus on the movement of your front teeth and change your smile in a shorter period, you can see why many people prefer these to other appliances.
SureSmile Aligners Can Shorten Your Treatment Time
Even if you feel fully confident in yourself while wearing your clear aligners, you can still be eager to finish orthodontic work as soon as possible. This is understandable, as fixing smile gaps and overlaps can lead to a big boost in confidence where your smile is concerned. Thanks to your SureSmile Clear Aligners, the expected time it takes to fix your issues with poor smile alignment can be reduced. Your appliances will gradually move your teeth into better positions, with a special emphasis on moving those teeth that are most visible when you smile. When you ask your dentist about SureSmile aligners, you can learn that people can see results in as little as three to six months!
What To Expect As You Start Treatment
When you begin your treatment with SureSmile Clear Aligners, you can be happy to see how your appliances can be worn without attracting unwanted attention. This means that you can keep them on in situations where they might make you self-conscious. You can also have an easy time adjusting to them because they can be taken out any time you need to clean your teeth, or whenever you need to eat.
What To Expect After Your Adjustment Is Completed
Orthodontic work can benefit you in several ways. People often focus on how they can change their smile by fixing the alignment of their teeth, and this is an understandable priority. After all, it can be exciting to show off a more attractive smile. With that said, you can also make changes that benefit your oral health when you fix gaps and overlaps. After doing so, you can have an easier time biting and chewing naturally, which can reduce your risk for TMJ problems. It can also be easier for you to clean your teeth after you straighten teeth that overlap.
Your Prairie Village, KS Dentist Can Offer Treatment With SureSmile Aligners
At our Prairie Village, KS dentist's office, individuals who worry about what to expect from orthodontic treatment can find SureSmile aligners appealing. You can set up an appointment with Dr. Browne to learn why you might prefer these appliances by calling our dental office at 913-901-8585.