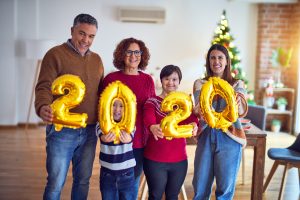 Is there still time to make your teeth noticeably straighter in 2020? When people look into orthodontic work, they are often concerned by the amount of time that might be needed to complete a smile correction. With SureSmile Clear Aligners, it is possible to drastically cut down on the time you spend fixing your crooked teeth. Our Prairie Village, KS dentist's office can provide treatment with these aligners in order to fix gaps, overlaps, and other issues that misaligned teeth can experience. Your SureSmile aligners can offer the benefit of shorter treatment because they focus on shifting your front teeth, which are the most important to the quality of your smile. This feature is why patients can see real results after just three to six months of treatment!
SureSmile Clear Aligners Can Produce Results In Less Time Than You Might Expect
How is it possible for your SureSmile aligners to shorten your treatment time? You should understand that SureSmile Clear Aligners have a special design feature that separates them from other clear aligners. As you go through with your correction, your appliances will work to prioritize the movement of your front teeth. With that change, patients are able to see results in a shorter time period, which ultimately leads to faster results.
Arranging Your Treatment With SureSmile
We can meet with you to discuss your current concerns about your smile, and to determine if SureSmile Clear Aligners might be the right treatment option for you. If you are approved, we can take the necessary measurements in order to design your custom aligners. Once you begin treatment, you can be glad to see how little your aligners affect your appearance. You can feel confident wearing these appliances in public, even during important social or professional activities. Like other clear aligners, your SureSmile appliances can be removed when you clean your teeth, or when you eat.
Orthodontic Work Can Help You With More Than Just Your Smile
Patients are sometimes surprised to learn that orthodontic work can do more than just make them more confident when they smile. By straightening your teeth, you can do something about awkward overlaps that have made effective brushing more difficult. As a result, you can find that you have an easier time protecting yourself against cavities and gum disease!
Talk To Dr. Browne About Starting Treatment With SureSmile Aligners!
At our Prairie Village, KS dentist's office, Dr. Browne is ready to talk with you about the benefits of SureSmile Clear Aligners! With these modern appliances, we can make sure that you see real smile improvements while shortening the time it takes to improve your appearance. To learn more, or to arrange a visit with Dr. Browne, please contact our office today at (913) 901-8585.