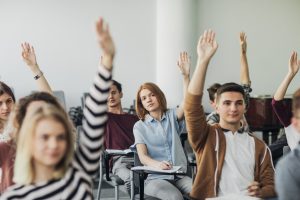 If you are tired of feeling self-conscious because your teeth are misaligned, or if you are trying to make improvements to your bite function, you can be ready to talk about orthodontic treatment. However, you may be unsure of which appliance might be the one you want to trust for your adjustment. At our Prairie Village, KS dental office, we can provide quality orthodontic treatments using MTM Clear Aligners! These aligners are designed to be discreet, as they can be worn without drawing attention to their presence. These appliances, unlike other clear aligners, are actually designed to prioritize the movement of your front teeth, which can lead to results in a shorter period!
What Makes MTM Aligners Different From Other Appliances?
MTM aligners, like other removable clear appliances, can be worn discreetly, because it is difficult to see them when they are in place. In other words, you can feel confident about the way you look while wearing them in public, or in a professional environment. You can also appreciate how easy it is to remove them when they might be in your way. The ability to take out aligners before brushing and flossing means you will have issues with cleaning your teeth during your adjustment. Being able to remove your appliance before eating means that your meals and snacks will not be limited.
Because they are designed to shorten treatment times, MTM Clear Aligners have a benefit that other clear appliances fail to offer. By choosing these appliances, you can see your treatment time shorten to a remarkable degree – many people have their results in three to six months!
What Will Your Treatment Experience Be Like?
Modern orthodontic appliances can offer a remarkably different experience than metal braces have traditionally provided. After all, your aligners will be easy to remove, and difficult for others to notice. The goal is to make your treatment experience feel as unobtrusive as possible. You can smile with confidence in social or formal settings, and not worry that people are paying more attention to your braces than you! You can also be glad to have appliances that do not require uncomfortable manual adjustments.
What Can You Gain From Straightening Your Teeth?
Straightening your teeth can do more than just make your smile more conventionally attractive. You can also see benefits for your bite function, as fixing alignment flaws can help you bite down more evenly. This protects teeth from being overworked, and reduces your risk for developing TMJ dysfunction.
Talk To Dr. Browne About The Benefits Of MTM Clear Aligners!
At our Prairie Village, KS dental practice, Dr. Browne is ready to discuss MTM Clear Aligners with individuals who want to smile with more confidence, and enjoy the oral health benefits of straighter teeth! To learn more, or to plan a visit with Dr. Browne, contact our office today at (913) 901-8585.