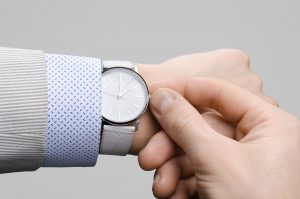 If you are truly tired of the smile problems caused by crooked teeth, you can be eager to being orthodontic treatment. You can also be eager to reach the end of your adjustment, and start showing off your improved smile! At our Prairie Village, KS dental practice, we can help you discreetly fix problems with poorly aligned teeth by offering MTM Clear Aligners. With these aligners, it becomes possible to correct spaces, overlaps, and other concerns without putting you through the experience of wearing metal braces. While you can be glad to know that your correction is discreet, you can be even more excited to learn that these appliances are designed to cut down on a person's treatment time. With MTM aligners, you may have your results in as little as three to six months!
See Real Results From Orthodontic Treatment In Less Time
Good things may come to those who wait, but MTM aligners can make great smile improvements available to those who are impatient for results! These appliances are specially designed in order to focus movement on your front teeth, which are most important to your smile. Because your appliances concentrate on this kind of correction, you can start to see results sooner, and have your work completed in a shorter overall time.
Wearing MTM Clear Aligners
The goal with clear aligners is to make orthodontic work less noticeable, and easier to fit into your daily life. There are some "clear" contrasts between these appliances and conventional metal braces. One of the biggest changes between these appliances and metal braces is that your aligners are designed to go unnoticed. This can be a welcome change for people who work in professional settings, or people who frequently engage in social activities. You can also be glad to wear MTM aligners because they are easy to take off. That allows you to remove them any time they might interfere with meals and snacks, while also making it easier to more effectively clean your teeth.
Straightened Teeth Offer More Than Just A Better Smile
By straightening your teeth, you can do more than just change the way you look. Better dental alignment can lead to a better bite, which can reduce pressure on your jaw over time. This limits your risk for TMJ dysfunction, and makes it less likely that you will begin grinding your teeth. Correcting problems with poorly spaced teeth can also help you avoid problems with tooth decay, as your smile can be easier to clean.
Talk To Dr. Browne About A Shorter Treatment Time With MTM Aligners
If you want to see meaningful smile improvements in a shorter time, talk to Dr. Browne about treatment with MTM aligners! These appliances are more than just a discreet approach to orthodontic correction – they are designed to help you see results sooner! To learn more or to schedule a visit with Dr. Browne, contact our office today at (913) 901-8585.