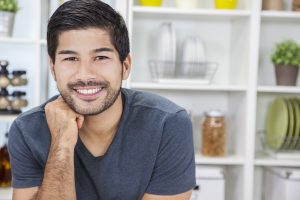 When teeth appear to be too close together, it can make your smile seem jagged, uneven, and generally less attractive. It can also leave you with teeth that seem to be forced out of place, and exposed. What you should know is that in addition to being a cosmetic problem, crowding can also affect your bite function, and make it harder to keep your teeth clean. At our Prairie Village, KS dental practice, we can help you straighten out your crowded teeth with MTM Clear Aligners! When you use MTM aligners to address your orthodontic treatment needs, you can see great results without conspicuous braces, and shorten the amount of time needed for your adjustment!
What To Expect When You Have MTM Clear Aligners
Are you interested in using clear aligners as an alternative to metal braces, but unsure of what your treatment experience might be like? Your dentist can address specific questions you have about MTM aligners during a consultation. You can find that by relying on clear aligners for your adjustment, you can make your orthodontic treatment experience easier to fit into your life, as you can go through your adjustment discreetly, and you can remove these appliances at times when they could be in your way.
MTM Clear Aligners Can Shorten Your Treatment Time
MTM Clear Aligners offer a special benefit that other aligners do not provide. Because these appliances are designed to focus on straightening teeth that are more visible when you smile, they can actually produce your desired results in less time than you can expect. Because of this, you can have your improved smile ready to show off in as little as three to six months!
Straightening Your Teeth Can Reduce Your Cavity Risks
If you have issues with teeth that are too close together, the unsightly "crowding" effect is just one concern that you need to worry about. You can have a more difficult time cleaning your teeth effectively due to this crowding, which can mean you are more likely to have a buildup of tartar that affects your smile. Because of this, you can have more issues with tooth decay over time, meaning the need for more trips to see your dentist for restorative dental work.
Talk To Dr. Browne About Straightening Teeth With MTM Clear Aligners
People in and around Prairie Village, KS can be happy to find that modern orthodontic care is available from Dr. Browne! With MTM Clear Aligners, you can do something about teeth that are poorly spaced, and you can do so without having to rely on metal braces. We are excited to help patients do something about their orthodontic issues, but this is just one of many great services that we offer! To learn more, or to schedule your visit with Dr. Browne, contact our office today at (913) 901-8585.