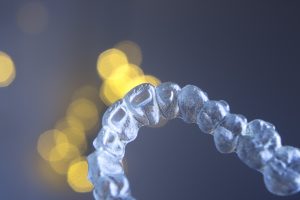 While metal braces can be bothersome for how conspicuous they are, there is another feature of these appliances that can bother some people. You might find that, because metal braces are permanently set in place until your procedure is finished, you have a harder time with eating, and cleaning your teeth. MTM Clear Aligners can be easier to fit into your daily life because of their discreet appearance, and because they are so easy to remove on your own! Your Prairie Village, KS dentist's office is ready to help you find out how these modern aligners can lead to great smile improvements!
You Can Remove Your Aligners When They Might Be In Your Way
Simply put, brushing and flossing are easier when nothing stands between your teeth, and your brush or floss string. When you have metal braces, you will find yourself doing your best to make your teeth feel as clean as possible, even as you are forced to work around your appliances. You can also become understandably frustrated with the way your braces seem to make certain foods harder to enjoy. With MTM aligners, you can clean your teeth, and eat, without worrying how your orthodontic work might interfere. These appliances are easy to remove – while you should wear them as often as possible to stay on track with your treatment, you can be glad to know that taking them out is so simple!
Other Benefits To MTM Clear Aligners
MTM Clear Aligners are distinct from metal braces because they can be easily removed, and because they are so easy to wear discreetly. What you might not realize is that these particular aligners offer a special advantage over other clear appliances. Your MTM aligners are made to focus on correcting teeth that are most important to your smile. By concentrating on moving these teeth, your orthodontic appliances can ultimately shorten the time you spend having your smile adjusted. You can wind up showing off your results in as little as three to six months!
Is This The Right Time To Start Your Orthodontic Treatment?
If you want to look into orthodontic treatment, talk to your dentist! The more you put off care, the more you leave yourself vulnerable to the problems created by crooked teeth. Your uneven smile can be harder to protect from cavities, and it can be hard to avoid problems with TMJ dysfunction because your misaligned teeth affect your bite.
Talk To Dr. Browne About Correcting Your Alignment Flaws With MTM Clear Aligners
Dr. Browne is ready to help patients enjoy quality smile care, thanks to MTM Clear Aligners! These modern appliances can offer significant benefits over other approaches to orthodontic treatment. To learn more or to schedule a visit with Dr. Browne, contact our office today at (913) 901-8585.