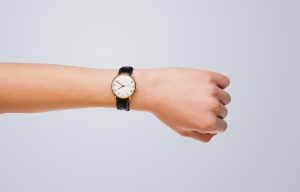 While it can be exciting to start the process of straightening your teeth, your enthusiasm can be dampened by your concern for just how long it can take to complete orthodontic work. Using modern clear aligners instead of traditional metal braces can make the experience more comfortable, but is there anything you can do to improve your smile in less time? MTM Clear Aligners provided by your Prairie Village, KS dentist offer a more convenient treatment, as they provide you with removable clear aligners that allow your adjustment to remain discreet. They are also able to make improvements available sooner, as they focus on moving your front teeth into better alignment.
Understanding What Makes MTM Clear Aligners Different From Traditional Braces
Traditional metal braces have proven their effectiveness when it comes to fixing issues with teeth that are out of place, crowded, or too far apart. While they can be beneficial, there are some drawbacks to the patient experience that can make people hesitant about moving forward with care. One benefit to MTM Clear Aligners is that they provide orthodontic care without asking you to have a conspicuous, fixed appliance placed on your teeth. They also make the teeth visible in your smile a priority, which can lead to results in just three to six months!
Planning Your Personalized Treatment With MTM Aligners
Your MTM Clear Aligners will be personalized for you based on your smile, and your ideal corrections. As you move from one aligner to the next, you can make steps closer to your ultimate improvements. What kind of experience can you expect from MTM Clear Aligners? Like other clear aligner systems, these appliances allow you to use hard-to-see and easy-to-remove aligners throughout your adjustment. In your daily life, you can feel more confident without conspicuous orthodontic braces. You can also value the way your MTM aligners can be removed when you need to eat, or clean your teeth.
Your Aligners Offer More Than Just Smile Improvements
While you can be excited to learn how MTM Clear Aligners can help you improve how you look, you can be happy to learn that there are additional benefits to straightening your smile. For instance, you can improve your bite alignment, which can make you less susceptible to wear and tear on certain teeth, and to painful TMJ dysfunction.
Dr. Browne Can Help You See Orthodontic Improvements In Less Time With MTM Clear Aligners
If you want to enjoy a better, more convenient approach to orthodontic work, Dr. Browne can talk with you about MTM Clear Aligners. Our practice can offer MTM aligners to those individuals who want a faster, more discreet path to their straightened smile! To learn more about MTM Clear Aligners, or to schedule a visit with Dr. Browne, contact our Prairie Village, KS office today at (913) 901-8585.