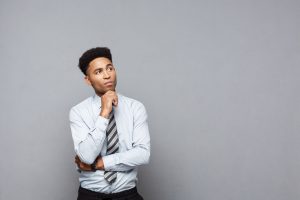 Your excitement over the benefits of orthodontic work can be cooled if you expect your adjustment to take a long time. When you expect big improvements to your smile, it can be all too easy to become impatient with your treatment. What you should know is that your Prairie Village, KS dentist can help you see corrections in less time thanks to MTM Clear Aligners. These orthodontic appliances are constructed to make your appearance a priority. Because they focus on correcting teeth that are key to the look of your smile, your results can be attained in less time. 
How MTM Clear Aligners Can Offer A Different Treatment Experience For Patients
Like other clear aligners, MTM appliances are easy to hide, and they can be easy to incorporate into your daily life since they are removable. With that said, MTM Clear Aligners can separate themselves from other appliances because they do emphasize an adjustment of your front teeth. By emphasizing this movement, your procedure may be able to be completed in as little as three to six months.
Starting Your Orthodontic Treatment
Before your treatment begins, your dentist can look at your smile, and confirm that you qualify for care. Once this step is completed, you can move forward with necessary steps that lead to your custom aligners being created. Over time, your aligners will make sure your visible teeth are properly aligned, so that your smile can look better.
Learn More About MTM Aligners By Meeting With Your Dentist
If you have questions about MTM Clear Aligners, or if you want to know if you qualify, you can talk with your dentist to find out more. When people leave potentially beneficial treatment options unexplored, they can delay, or miss out on, positive changes. Your orthodontic work can be completed quickly and discreetly, which can lead to smile changes that truly excite you. Your adjustment can also correct problems with overlaps that are difficult to clean, meaning your corrective work can make it easier for you to prevent plaque accumulation, and cavities.
Talk To Dr. Browne If You Are Ready To Learn More About MTM Clear Aligners
Are you interested in orthodontic work, and eager to see results as soon as possible? How would you like to make your smile straighter with a discreet appliance? If you have questions about MTM Clear Aligners, or if you are ready to start your treatment, talk to Dr. Browne! Our practice is ready to help you make great changes to your appearance with the help of this modern approach to orthodontics. To learn more, or to arrange your visit with Dr. Browne, contact our office today at (913) 901-8585. We are proud to serve the residents of Prairie Village, KS, as well as people in neighboring and nearby areas.