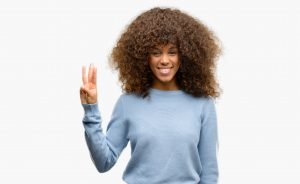 As excited as people might be to show off a straightened smile, many are hesitant to explore orthodontic treatment options because they worry about life with metal braces. While bracket and wire appliances do important work, particularly for individuals with more significant alignment problems, they can be frustrating to wear. You may worry about your appearance, or feel that they are in the way when you eat, or clean your teeth. If you want to enjoy a straightened smile without metal braces, schedule time to talk with your Prairie Village, KS dentist about MTM aligners. These modern orthodontic appliances have given many patients their path to a straighter smile, while allowing them to enjoy benefits other appliances are not able to offer.
1. You Can See Results In Less Time Than You May Anticipate
MTM aligners are made so that the focus is on correcting the positions of teeth that are more important to your appearance. Because of this emphasis on correcting the position of teeth that are more visible when you smile, they can actually produce results in less time than you expect. You could potentially see your results in as little as three to six months!
2. Your Aligners Will Be Discreet
Because they are made with clear plastic, people are unlikely to notice you have aligners on your teeth. This can make you more comfortable in social settings, or if you need to maintain a professional appearance.
3. Your Straightened Teeth Can Be Easier To Protect Against Cavities
Crooked teeth can sometimes be harder to fully clean, particularly when you have teeth that overlap. By fixing these overlaps, you can more effectively protect yourself against a buildup of plaque and tartar, which means you can better protect yourself against cavities.
Talk To Dr. Browne About MTM Aligners
With MTM aligners, you can make impressive smile changes by fixing problems with gaps, overlaps, and other effects of poor dental alignment. Dr. Browne is proud to make this treatment available to individuals in and around Prairie Village, KS. If you would like to learn more, or if you wish to schedule a visit with Dr. Browne, please contact our office today at (913) 901-8585.