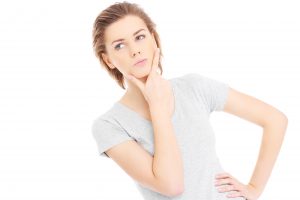 What should you do about your smile if you have issues with poor teeth spacing or alignment? These issues can be corrected with orthodontic work, but many people are reluctant to start treatment, as they expect this will involve metal braces. Many people who want to straighten their teeth can find that MTM aligners offer real results, while also allowing you to avoid issues that are associated with metal braces. You can benefit from the use of appliances that are difficult to see, and easily removed by you. MTM aligners can also help you wrap up your treatment in a shorter span of time, because they are designed to concentrate on moving teeth that are prominent in your smile.
Making The Orthodontic Treatment Experience More Convenient
Metal braces can be inconvenient, and they can make you uncomfortable with the way you look. While the promise of a straightened smile can be appealing, you can still be hesitant to have these appliances permanently affixed to your teeth. With MTM aligners, you adjust your smile by using a sequence of clear aligners, so you have no appearance issues to worry over. You can also avoid the need for uncomfortable manual adjustments, as you simply move from one aligner to the next as you move forward with treatment.
Correcting Poor Dental Alignment Can Do More Than Just Improve Your Smile
After your treatment is completed, you can be excited to see how you look when you smile. Of course, the cosmetic benefits of treatment are just one aspect of what orthodontic work can provide. Your problems with your alignment can affect your bite function, and lead to discomfort. You can also suffer more cavities when your teeth overlap, as they can be more difficult to clean.
Talk To Dr. Browne About Starting Treatment With MTM Aligners
Robert M Browne, DDS can help individuals in and around Prairie Village, KS who want to see real benefits from orthodontic work without metal braces. If you want to learn more about what MTM aligners can do for you, schedule an appointment! If you are ready to meet with Dr. Browne, contact our office today at (913) 901-8585.