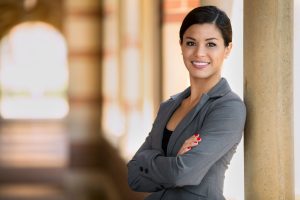 If you work in a professional environment, and need to be mindful of your appearance, you may be self-conscious when you think about the idea of having metal braces. This can make matters difficult for people who want to make orthodontic improvements in their adult years. Fortunately, your Prairie Village, KS dentist's office provides MTM aligners, which can help you fix problems with poor dental alignment discreetly. MTM aligners are made with clear plastic, so they are difficult to see when you have them on your teeth. Because these orthodontic appliances are designed to target alignment issues with the front of your teeth, they can lead to real cosmetic improvements in less time than you might expect!
What To Expect While You Undergo Treatment With MTM Aligners
While you undergo treatment with MTM aligners, you can feel comfortable knowing that these orthodontic appliances are difficult for others to notice. You can wear them throughout the workday without drawing attention to them. They are also beneficial because they can be removed by you. This can make it easier for you to eat and clean your teeth comfortably.
Your Life After An Orthodontic Adjustment
Orthodontic adjustment with MTM aligners can provide you with a great smile improvement. This is one of many appealing cosmetic dental services your dentist can offer. With that said, orthodontic corrections do more than just change the way you look. You can fix problems with poor bite alignment by addressing teeth that are poorly spaced, or that overlap. This correction can lead to less wear and tear on certain teeth, and a lower risk for TMJ issues in the future. You can also make it easier to protect yourself against cavities, as it can be easier to clean teeth when you address bothersome overlaps.
Dr. Browne Can Help You Enjoy A Straighter Smile Without Conspicuous Metal Braces
If you want to make orthodontic corrections, but avoid having conspicuous metal braces placed on your teeth, talk to Robert M Browne, DDS! With MTM aligners, you can enjoy cosmetic and oral health improvements that come with an adjustment, without drawing undesired attention. To learn more or to schedule a visit with Dr. Browne, contact our office today at (913) 901-8585.