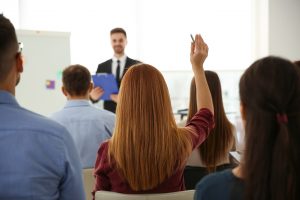 When you start to look into your options for orthodontic treatment, you can be eager to find alternatives to traditional metal braces. These appliances help correct frustrating problems with alignment and spacing, but they must be permanently set in place for the entire treatment. They can attract unwanted attention, and you can feel unsure about how they will impact your ability to eat and clean your teeth. At our Prairie Village, KS dental office, we provide SureSmile Clear Aligners as an option for orthodontic treatment. These are removable aligners that are difficult to see. They can be removed at any time, so they are not in your way. One feature that sets them apart from other clear aligners is their focus on moving your front teeth, which can shorten your overall treatment time!
Do I Qualify For Treatment With SureSmile Clear Aligners?
SureSmile aligners can help many people who have concerns about their teeth spacing. At an evaluation, Dr. Browne can determine if you are a good candidate for this procedure, or if you have issues that call for metal braces. For those who qualify for SureSmile Clear Aligner treatment, our digital imaging technology will capture detailed measurements of their teeth and oral structures, which we will use to make sure that we provide aligners that are personally made to address their teeth spacing concerns.
Why Should I Consider SureSmile Aligners Instead Of Another Treatment?
SureSmile aligners, like other clear appliances, can be removed by you, and they are difficult to notice when in place. However, a benefit to choosing SureSmile aligners is the potential for a shorter treatment time. Because your aligners will be made to focus on the movement of your front teeth, you will not have to wait as long for the results that you want.
What Do I Gain From Fixing Issues With Malocclusion?
Correcting problems with poor teeth spacing can have exciting cosmetic benefits. With that said, as you look into treatment, you can understand that corrective work can provide more than just a better smile. By straightening teeth that overlap, or teeth that are too far apart, we can make it easier for you to maintain an even, comfortable bite. This reduces tension on your jaw joints and muscles, so you are less likely to experience TMJ problems in time. Fixing problems with overlapping teeth can also help you maintain better oral hygiene.
Talk To Dr. Browne About Starting Treatment With SureSmile Clear Aligners
By beginning treatment with SureSmile Clear Aligners, you can take action against malocclusion and show off exciting smile improvements! Dr. Browne can help you understand the benefits of treatment with SureSmile, and determine if you are a good candidate for an adjustment. To find out more, please call our Prairie Village, KS office at 913-901-8585.