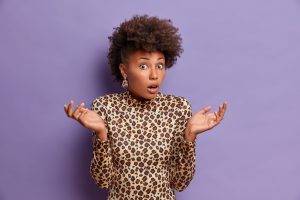 Many people who want to fix problems with poor smile alignment hope to use something other than traditional braces to address gaps and overlaps. For patients who qualify, SureSmile Clear Aligners provide a means of quickly and discreetly fixing troubles with their appearance. These appliances are difficult to see, and like other clear orthodontic aligners they can be removed by you at any time of day. What separates SureSmile aligners from other appliances is their design, which focuses on moving your front teeth. This targeting of the front teeth can produce faster results and shorter overall treatment times!

SureSmile Aligners Deliver Improvements In Less Time
One reason to consider SureSmile aligners over similar appliances is that with SureSmile treatment, you can have your desired results in less time! When your dentist measures your teeth to plan the design of your appliances, the goal is to plan treatment that focuses on the positions of your front teeth that are more prominent when you smile. Making front teeth a priority when correcting your smile will produce esthetic improvements in less time, and it can ensure that your overall time using aligners to straighten your teeth is shorter than other appliances require.
Beginning Treatment With SureSmile Aligners
Before you begin SureSmile treatment, your dentist will use advanced digital imaging technology to measure your teeth and oral structures. With the data collected, it is possible to produce personalized aligners that are set up to fix your individual issues with malocclusion. You will receive a series of aligners, with each one bringing you a step closer to your final improvements. You can wear them with confidence, as their clear design makes them difficult to see. You are free to remove them whenever you eat, or when you need to clean your teeth, so they will not interfere with your daily life.
We Use Advanced Technology To Produce Personalized Aligners
A personalized treatment approach can ensure that your corrective work is effective and as comfortable as possible. To provide personalized care, we rely on digital imaging technology instead of taking manual impressions of your bite. Digital technology makes measurements more comfortable than you might expect, and they produce detailed images that help us plan a procedure that gives you exciting smile and oral health improvements!
Discuss SureSmile Clear Aligners With Your Prairie Village, KS Dentist
If you are tired of tolerating gaps, overlaps, and other issues with malocclusion, talk to Dr. Browne about treatment with SureSmile Clear Aligners! When you use SureSmile aligners to fix problems with your appearance, you will be able to correct cosmetic flaws as well as issues that can potentially affect your bite function and oral health. To find out more, please call our Prairie Village, KS office at 913-901-8585.