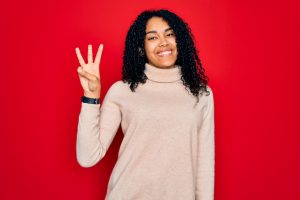 If you have already been warned about the effect poor smile alignment has had on your oral health, or if you simply wish to straighten your teeth to improve your appearance, you should learn about your options for orthodontic work. While metal braces have been effective for many people, and in many circumstances, you may be less than eager to rely on them for your own needs. At our Prairie Village, KS dentist's office, patients who are bothered by gaps or overlaps between teeth can discover the benefits of straightening their teeth with SureSmile Clear Aligners! With SureSmile aligners, it becomes possible to fix orthodontic flaws discreetly, and with appliances that can actually shorten the time needed with other braces.
1. You Can Address More Than Just Cosmetic Issues When You Address Malocclusion
If your smile is not properly aligned, you may have a harder time maintaining a balanced and comfortable bite. What this ultimately means is that you can gradually tax your jaw joints and muscles, leading to pain. It can also mean wearing down certain teeth because you are not aware just how much pressure they absorb when you bite and chew. As you learn more about SureSmile aligners, you can learn that there is more to orthodontic work than just improving your smile!
2. Your Aligners Make Orthodontic Treatment More Convenient
Having removable aligners instead of fixed braces can make eating and cleaning your teeth easier. A big benefit to SureSmile Clear Aligners is that you have appliances that can simply be taken out before a meal, so you will not have to feel awkward or deal with bits of food in an appliance. Of course, you can also be happy because you have the ability to remove them when you need to brush and floss.
3. Your Treatment Can Take Less Time Than You Expect
What makes SureSmile aligners different than other removable appliances? It helps to understand that SureSmile aligners focus on the movement of your front teeth. What this effectively means is you will start to see results sooner, and you can have your adjustment completed in less time than other aligners require. Many patients will have their adjustments completed in as little as a year!
Talk To Dr. Browne About Starting Treatment With SureSmile Clear Aligners
Are you concerned about the effect malocclusion has had on your oral health? Are you just tired of feeling self-conscious about your appearance because of an overlap or space between teeth? Dr. Browne can meet with you to discuss the benefits of using SureSmile Clear Aligners to fix these issues. With SureSmile aligners, results can arrive more quickly, and the adjustment experience itself can be easier! To find out more, please call our Prairie Village, KS office at 913-901-8585.