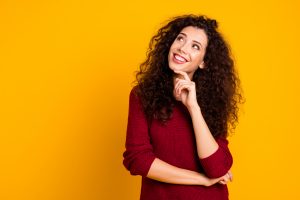 While there are oral health benefits to straightening your smile, it can be hard to overlook the cosmetic benefits of orthodontic work. With SureSmile Clear Aligners, you can actually see those results in less time than you might think possible. These appliances are designed to focus on the movement of your front teeth, which is intended to give you results in a shorter period of time. At our Prairie Village, KS dentist's office, we can help you understand what sets SureSmile Clear Aligners apart from other appliances. We can also perform an evaluation to determine if these appliances are right for you, and talk to you about what you can expect from a procedure.
SureSmile Aligners Can Offer A Discreet Alternative To Braces
Like other clear appliances, SureSmile aligners provide a discreet, appearance-friendly approach to orthodontic work that traditional metal braces are unable to provide. These appliances are made from a clear plastic material that can be difficult for others to see, which can make you more comfortable when you wear them in professional or social situations. In addition to being discreet, they are easy to remove, so there is no longer a concern that your orthodontic treatment might interfere with your diet or complicate your ability to clean your teeth.
What Make SureSmile Aligners Different Than Other Clear Appliances?
SureSmile Clear Aligners are different from other clear aligners in a notable way. Their design prioritizes the movement of your front teeth, which means the adjustment is focused on cosmetically improving your smile in a shorter time. This change can lead to quicker improvements – many people can see results after just three to six months of their adjustment.
What Can You Look Forward To After Treatment?
After completing treatment with your SureSmile aligners, you can be excited to show off a smile that is straighter and more symmetrical. You should know that this adjustment also helps you because you are able to fix spacing issues that may negatively affect your bite function. An unaddressed problem with your bite can lead to an increased risk for TMJ disorder, which can cause you to feel persistent pain. Cleaning your smile can be easier after treatment because you can fix alignment issues that can make certain areas of teeth harder to clean.
Talk To Your Prairie Village, KS Dentist About SureSmile Aligners
At our Prairie Village, KS dentist's office, individuals who are interested in fixing poor dental alignment can be excited to learn about SureSmile Clear Aligners. These appliances can help you enjoy a discreet and effective orthodontic treatment, and they can even shorten your treatment time! If you have questions about SureSmile aligners, if you want to know if you are a good candidate for treatment, or if you are ready to start planning your adjustment, call Dr. Browne's Prairie Village, KS dentist's office at 913-901-8585.